This September 3-4, we will be hosting our Pilbara Users' Conference entitled "Preparing for Change: Data Driven Decision Making." The two-day event was created in response to the changes taking place in Higher Education with multiple external factors putting pressure on existing business models, not just in Australia but internationally as well.
We are now pleased to announce the following keynote speakers who will join our discourse surrounding these changes and help inform our thinking around strategic responses to them.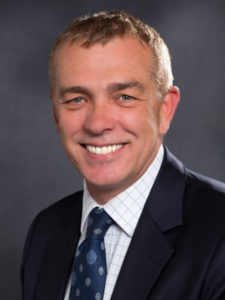 Chris Grange, Chief Operating Officer, Australian National University
Mr. Grange has been the Chief Operating Officer at the ANU for over 6 years. He has been responsible for the financial transformation of the ANU, including the execution of some of the largest financial transactions ever undertaken by any Australian university.
Mr. Grange previously held a similar role at the University of Wollongong for 8 years and has over 30 years of experience in university administration, finance and human resources. He is one of the most experienced and long standing professional managers in the Australian university sector with a record of major achievements in a variety of contexts.
Mr Grange holds a Bachelor of Arts (NSW) and Master of Commerce (Finance) from the University of Wollongong. Notably, he has been an advocate of activity based costing, using it for decision making for almost 20 years.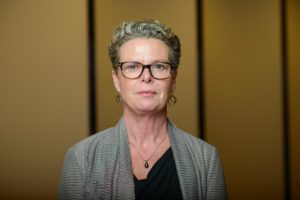 Julie Hare, Freelance, Journalist (Higher Education)
Julie Hare is a freelance writer, editor and consultant with particular expertise in higher education. Julie was for seven years the higher education editor of The Australian, during which time she earned a reputation for being a journalist of utmost integrity, understood nuance and was fair and objective.
She is currently working as a freelancer and consultant with a range of clients, including a twice weekly blog for UK media start-up Wonkhe, the Australian Financial Review, The Australian, the Qantas magazine, the Group of Eight, among others. Previously, at KPMG, she took on a new role with a mandate to develop brand recognition and trust for the national education team by writing articles and developing events that were fresh, challenging and thought provoking to both policymakers and practitioners in the post-secondary education space.
Julie is the winner of numerous awards for journalism and am regularly asked to speak at conferences, seminars and summits.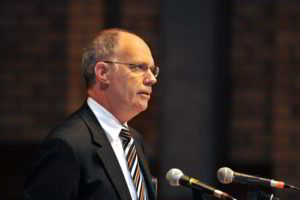 Professor Alan Pettigrew BSc (Hons) PhD FAICD, Special Adviser to the Provost, University of Sydney
Professor Pettigrew has held senior academic and executive appointments at the Universities of Sydney, Queensland, and New South Wales. He was Vice-Chancellor and CEO of the University of New England from 2006 to 2009. From 2001 to 2005 Professor Pettigrew was the inaugural CEO of the National Health and Medical Research Council (NHMRC) of Australia. 
Professor Pettigrew has served on many Australian Government and other committees and he was an adviser to the Chief Scientist of Australia (2010-2014). He has actively contributed to national policy discussions on research and higher education. Professor Pettigrew was a Professorial Fellow of the L.H. Martin Institute at the University of Melbourne from 2010 to 2018 and has served as a consultant on international higher education and research training projects supported by the World Bank, the OECD and the Swedish International Development Agency. He has been engaged as a consultant by the NHMRC and the Australian Research Council as well as by eleven Australian universities advising on leadership, management and research strategy.
Professor Pettigrew has been a member of the Council of the QIMRBerghofer Medical Research Institute in Brisbane, Queensland since 2011 and is Chair of the Board of the Illawarra Health and Medical Research Institute, a joint initiative of the University of Wollongong and the Illawarra-Shoalhaven Local Health District. He currently serves as a Special Adviser to the Provost at the University of Sydney and is also a Vice-Chancellor's Representative on Research School Reviews at the Australian National University.
Together with these keynotes we will cover a wide range of topics including:
how universities are currently using their cost models to support operational management as well as predictive models to support longer term strategic planning and budgeting;
the process for rapidly populating the Education Department's mandatory "Transparency in Higher Education Expenditure" submission, and the resulting Field of Education benchmarking outputs;
making your data talk – reporting and analysis using Microsoft PowerBI; and
the updated 2019 ACE interface and new software features.
Additionally, Microsoft will present on Artificial Intelligence and Machine Learning.
Regardless of whether you're just starting to think about adding a cost model to your institution's strategic decision-making toolset, or you already have a model in place, this conference is a prime opportunity to learn more. For more information and registration click here.