Meet the economic, competitive, technological, and political challenges of the 21st century. Universities are complex and dynamic organizations and the education environment today is changing rapidly. Financial sustainability has never been more critical. Traditionally driven more by mission-based values, university leadership must understand the impact of their decisions on the bottom line to move their organization forward sustainably while also remaining true to their mission.
In response to these unique challenges, Pilbara has leveraged its extensive domain expertise of cost, performance, and predictive modelling to create a solution specifically for universities. This solution has been refined over the years with university clients to ensure it matches and addresses their specific business requirements. Because our Pilbara Insights models are derived from granular-level data, resulting decisions are accurate, transparent, timely, and defensible.
OUR SOLUTION
Pilbara Insights is a proven, cloud-based platform that delivers highly-automated, data-driven models of your current and future operations. Created by "modelers" for "modelers", Pilbara Insights is extremely flexible, offering multiple models for multiple purposes from within a single software application. Among its many benefits, customers report a 75% reduction in implementation and maintenance timeframes.
HOW IT WORKS
Pilbara Insights links the large amount of data from major, commonly-available university datasets (i.e. finance, human resources, timetables, facilities, student management, research activity) to build and configure custom models—including Activity-Based Cost (ABC), Predictive, and Benchmarking—for intelligent, executive decision-making.
Unlike traditional cost models, which are too manually intensive to build and maintain on an enduring basis, our custom cost models are built to support and evolve with the unique business of each college or university. Our sophisticated software and multi-dimensional analysis provide a complete, transparent view into institutional costs and profitability—and associated implications—at all levels of operations.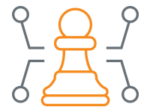 Many Activity-Based Cost (ABC) implementations fail because they require exorbitant time and resources, then years to prove return on investment (ROI). Alternatively, our ABC Model within Pilbara Insights is built rapidly, with as much automation as possible. By leveraging the wealth of data already available in higher education institutions, then maximizing this data, our implementations are successful and our ABC Models driver-focused.
Existing data is used from anywhere it is available in an organization to build driver formulas and relationships.  This allows values to flow through a model in an automated way, which facilitates maintenance while still maintaining model complexity. As a result, the ABC Model is a low-risk, high ROI means of achieving complete transparency into institutional costs and profitability—and associated implications—at all levels of operations, including:
Structural relationships between operating/restricted fund allocations, academic/other activities, costs, revenues, and margins
Top-level analysis of individual courses, instructors, departments, and degree programs
Course-level detailed data and margins of courses/programs
Resource allocation (i.e. people, funding, classrooms, strategic investment)
Break-even analysis for student numbers in various courses/programs
Tuition fee analysis for individual courses/programs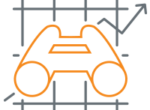 The Predictive Model within Pilbara Insights builds on actual historical cost models to analyze relationships between the inputs (resources) and outputs (products/services) through a series of algorithms. In other words, the models are derived from real cause and effect relationships, a very solid foundation from which to accurately predict the future outcomes based on changes in inputs.
Highly flexible and configurable, our Predictive Models allow for the creation of any number of future, university-wide scenarios and provide the major benefits of multi-dimensionality; the models can be analyzed across a range of different dimensions and measures. University management and decision-makers are empowered with the ability to accurately predict the financial impact of changes, including:
Enrollment
New units or courses
Funding arrangements
Introduction of a new campus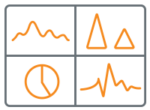 The cost models developed provide the answer to the question "How much does this course cost?". The ability to compare benchmarks against other institutions can help answer the question "How much should this course cost?"
Using the Pilbara Insights Model for benchmarking provides value to university clients that was previously unachievable. Through the Pilbara Insights Model the cost of research can be effectively decoupled from the cost of teaching in a robust and defensible fashion. This enables the creation of benchmarks examining the cost of teaching independently from the cost of research.
The benchmarking solution can contain a wide range of detailed metrics for comparison including cost, revenue, margins and if the data is available performance metrics at a high level or down at reasonable standard teaching and research level.